Lighting Upgrades & Circuits
Spring is a great time for freshening up and updating your home. So, let's dig into opportunities to upgrade your lighting.
How can lighting improve your home?
Task lighting has always been an important component of home lighting, providing increased visibility for specific functions in each room of your home. Under cabinet lighting makes food preparation and recipe reading easier. Pendant lights allow for better dining experiences. And can lights offer highlights for art niches, kitchen sinks, and home theaters.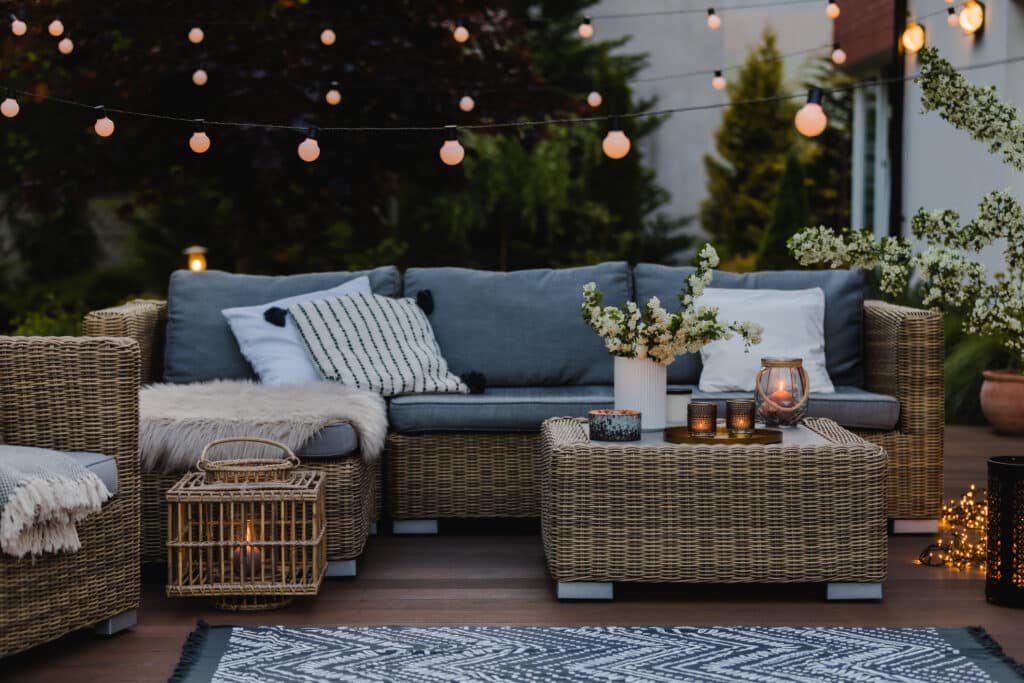 What are the best ways to improve your outdoor lighting?
Motion-detecting floodlights are great for security, but not amazing for creating an ambiance for entertaining. Like with indoor lighting, it's ideal to have a combination of ambient, task, and indirect lighting to illuminate your outdoor activities.
Low levels of lighting around the perimeter of your outdoor living space will create a lovely ambient, relaxing environment. Consider overhead string lights around patio areas. Similarly, string lights work great along fence lines around your yard. And path lights, whether recessed or lantern, are great, both front and back, to light the way and add a decorative touch. You can also add recessed lighting to deck stairs.
Why add task lighting to your outdoor living space?
To make grilling, dining, and table games more enjoyable. Task lighting can include lighted ceiling fans, outdoor chandeliers, paper lanterns, sconces, and free-standing lights.
What's trending in indoor lighting?
Dramatic, over-scaled chandeliers are adding visual interest to dining areas both large and small. Layered lighting will also be seen more in 2023, particularly in bathrooms. These layers of lighting include backlit mirrors, overhead lights, and under-cabinet lights. Pendant lights will not only be used for kitchen islands, but also above the dining table. Statement pendants in a variety of colors, shapes, and textures provide an impact by integrating finish accents. Also, trending is a move toward natural materials like rattan, rope, cane, and wicker.
Contact the indoor and outdoor lighting pros at Bell Plumbing, Heating, Cooling & Electrical to schedule an electrical upgrade for your home.
Recommended Reading