When you think of water filters, you may imagine a faucet attachment or a pitcher with a filter installed. But there is an easier and more convenient way to provide filtered water to all areas of your house, and that is a whole-house water filtration system. These units are becoming more and more popular as people begin to realize that it is not just the water you drink that needs to be filtered. In fact, there are many reasons that you may want to filter the water you shower and wash your clothes in as well.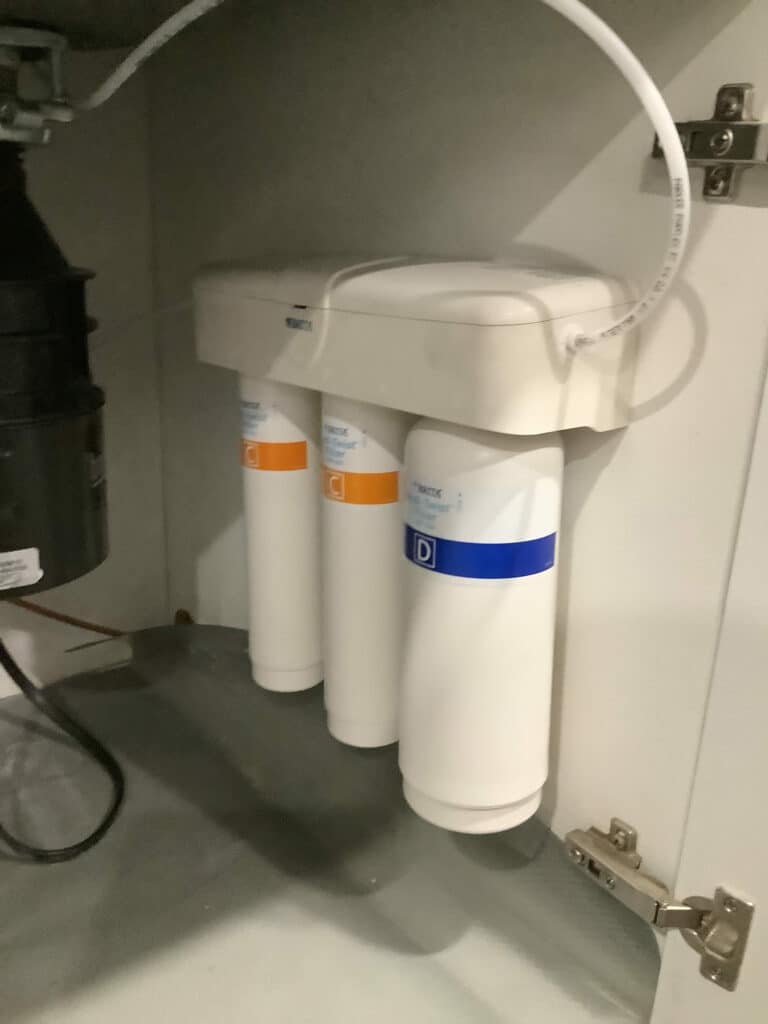 Learn more about what those reasons might be by reading below or calling the experienced Denver plumbers at Bell Plumbing, Heating, Cooling & Electrical today!
Impurities in your water can affect you and your family without drinking it. Whole house water filtration systems remove contaminants from your water before it even comes near any of the faucets in your home. These types of systems are attached to the main water source for your home and can treat the water as it comes in and before it is distributed elsewhere.
These are generally simple systems, which makes them relatively inexpensive to install and maintain. Of course, your filter will need to be changed on a regular basis, but most of these filters are designed to clean between 10,000 and 100,000 gallons of water. While each filter will come with a recommendation for how often it needs to be replaced, it is important to remember that you may need to replace yours sooner, depending on the number of contaminants in your water supply.
You can also get different types of filters specialized for treating the contaminants you are most concerned with. For instance, some water filters are better for removing bacteria and viruses, while others will do a better job of eliminating things like iron or other minerals. Calcium, magnesium, and iron can leave residue on the skin and hair, removing natural oils, and causing dryness and irritation. Calcium and magnesium have properties that are destructive to certain metals used in plumbing, and hard water can shorten the life of your water heater.
Help from Denver's Water Filtration Experts
There are some great whole-house water filtration systems on the market. For assistance in selecting the right one for your water quality, consult with the experts at Bell Plumbing, Heating, Cooling & Electrical.