The Importance of P-Traps In Your Plumbing System: Insights From Denver's Top Plumbing Technicians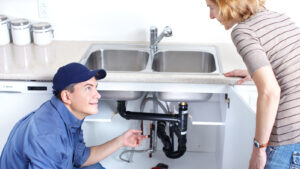 Are you familiar with the U-shaped piece of plumbing underneath your kitchen or bathroom sink? This essential component, known as the P-trap, plays a critical role in your home's plumbing system. Improper installation or maintenance can lead to various issues, both at the sink level and system-wide. Therefore, enlisting trained Denver plumbers for P-trap work, like the ones at Bell Plumbing and Heating is highly advisable for any P-trap related service. If you need help with a P-trap, be it for installation, repair, maintenance or replacement, call us right away.
What Is the Purpose of a P-Trap?
So why is a P-trap an important part of your plumbing? There are three fundamental reasons:
Compliance with plumbing codes: P-traps are required where an open drain line discharges wastewater into a drain waste-vent system.
Prevention of blockages: P-traps help trap solids that might otherwise clog the drain or sewer line.
Protection from sewer gases: P-traps prevent sewer gases from backing up into your home through the drain line.
The Function of a P-Trap
Whether it's a kitchen or bathroom sink, P-traps function similarly but come in different sizes. For instance, bathroom sink P-traps are typically 1 ¼ inches in diameter, while those for kitchen sinks are typically 1 ½ inches.
P-traps work by utilizing a water seal in their curve to block sewer gases from entering your home while simultaneously allowing wastewater to pass. Solids remain in the trap to break down over time. Every use of the trap results in new water flushing out remnants from the pipe. However, like any part of your plumbing system, P-traps can wear down over time and may require replacement.
Detecting Issues With Your P-Trap
Detecting issues with your P-trap, the curved pipe section of your sink's drainpipe, is crucial for maintaining a healthy plumbing system. The P-trap is designed to trap a small amount of water, forming a seal that prevents sewer gases from entering your home. If you notice foul smells coming from your sink, it could indicate a dry or leaking P-trap. Additionally, slow drainage or a complete blockage can suggest a clog in the P-trap. Regular inspection and cleaning of your P-trap can help prevent these issues, keeping your home's plumbing functioning optimally and ensuring a healthier living environment.
Experiencing problems with your P-trap? Schedule a plumbing repair appointment with Bell Plumbing and Heating today and ensure your Denver home's plumbing system remains in optimal condition.
Bell Plumbing and Heating is Ready to Assist You
Have questions or need to book an appointment? We're here to help. Call us now or schedule service online.