What are GFCI Outlets?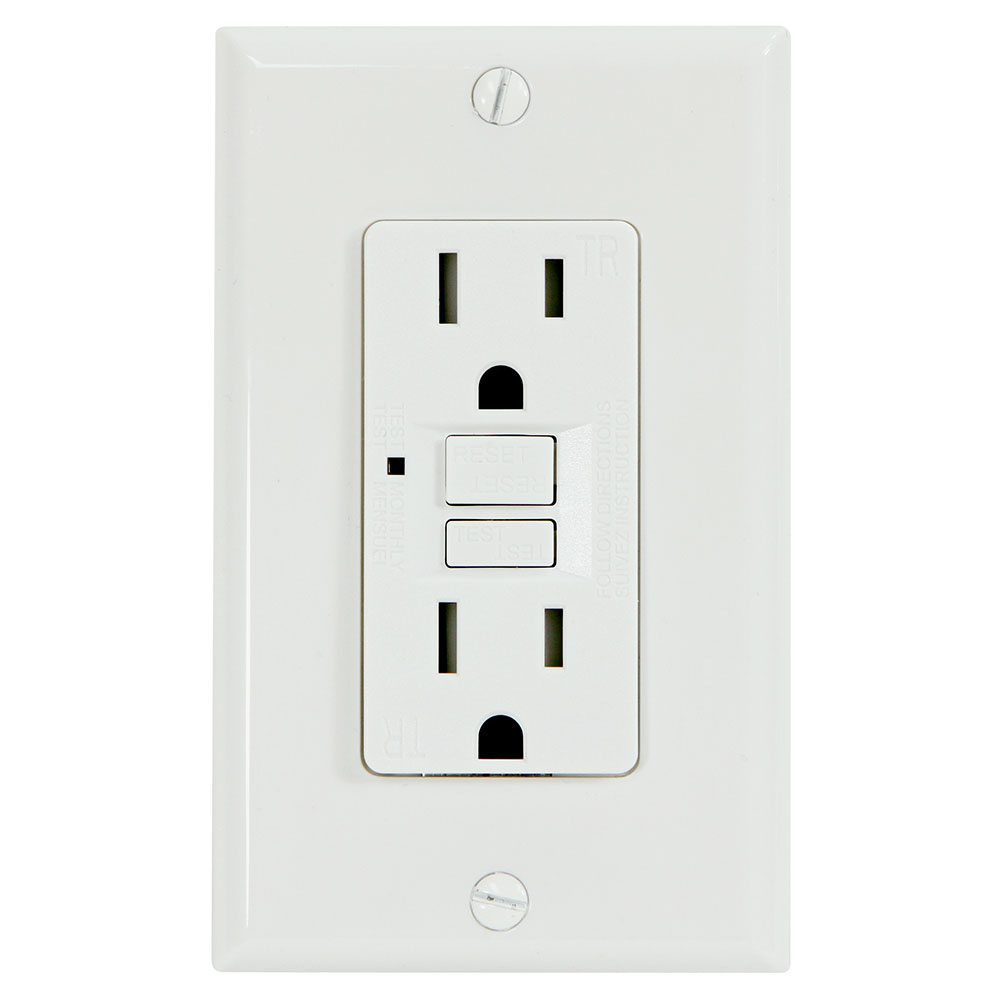 New bath and kitchen remodels can be exciting and fun, but there are a number of codes that must be adhered to for plumbing and electrical systems, including GFCI outlet installation. 
GFCI stands for ground fault circuit interrupter. GFCI outlets, also known as residual current devices (RCD) are different from non-grounded outlets because they cut off power as soon as any kind of power imbalance is detected. These outlets are most easily identified by two push buttons on the face of the plate; these buttons are "test" and "reset" buttons, and they help re-establish the current if the outlet has tripped.
Need Professional Electricians in Denver? Call Us Today!
Why and Where Do GFCI Outlets Have to Be Installed?
Shock and electrocution are serious problems in homes, and GFCI outlets help prevent these kinds of events from happening. GFCI outlets are required to be installed in all new construction, and this includes parts of your home that are remodeled. A professional electrical inspection can identify the areas in your home where a GFCI outlet is required. The National Electrical Code, or NEC, states that the following areas of homes are required to have GFCI outlets:
All 15-amp, 20-amp, and 125-volt outlets in bathrooms
All 15-amp, 20-amp, and 125-volt outlets located in garages and grade-level unfinished and finished accessory buildings, such as storage spaces or work areas. There is one exception to this code and that is for those outlets that are not easily accessible, or for an outlet that is for an appliance that has a cord, like a refrigerator or dishwasher (this exception is true for basements and kitchens as well)
All 15-amp, 20-amp, and 125-volt outlets that are located outdoors, including under roof eaves
All 15-amp, 20-amp, and 125-volt outlets in crawlspaces, finished and unfinished basements spaces
All 15-amp, 20-amp and 125-volt outlets within kitchen surface space
As you can see, a number of locations in your home are required to have GFCI outlets for new construction, but when you hire an electrician in Denver from Bell Plumbing and Heating, you won't have to worry – our electricians know all the codes inside and out, and every job is done to compliance levels. Call us today, and see what we can do for your home in Denver, CO!