Spring Allergy season is here, along with sneezing, sniffling, and itchy eyes. If you or your family suffers from seasonal allergies, maybe it's time for a whole-house healthy air solution.
How does whole-home air purification work?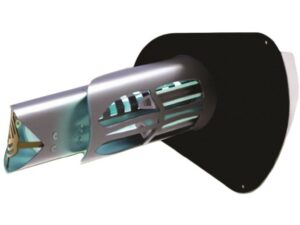 Indoor air quality has a big impact on those with allergies and asthma. The Environmental Protection Agency has determined that the air inside our homes can be up to five times more polluted than the outdoor air. One of the first things allergists recommend is an air purifier.
Whole-house air purifiers can address the issue of polluted indoor air throughout the house, rather than just one room. Whole-house air cleaners are integrated into your home's heating and cooling system. While the air is being heated or cooled, it can also be forced through a filter system that cleanses the air of allergens and other harmful particles or fumes.
What can a whole-home air purifier do?
Depending on the product you purchase, a whole-home air purifier can reduce bacteria, viruses, odors, and mold spores. Air purifiers like the Reme Halo mimic properties of sunlight with its ability to create hydrogen peroxide and release it into the air along with UV properties that help eliminate microorganisms. Hydrogen peroxide is incredibly effective at reducing viruses, bacteria, mold spores, odors, VOCs, and other microbes in the air and on surfaces in your home.
If you are ready for whole-home air purification, contact the licensed HVAC experts at Bell Plumbing, Heating, Cooling, and Electrical for tips on how to achieve healthier indoor air.  Call us today!