What is a Pressure Reducing Valve?
A Pressure Reducing Valve (PRV) is a plumbing device that controls the water pressure in a home or building. Often, water coming into our home is under intense pressure. High water pressure decreases the lifespan of your water system, from pipes and water heaters to dishwashers and shower heads, and can result in a plumbing system leak or flood
The main function of this type of valve is to reduce pressures from 100 psi down to 20 psi, but it can vary depending on your needs and preferences. This means that when you turn off your faucet or shower head, there won't be any water left running through it because there isn't enough pressure anymore; instead, all excess liquid gets diverted back into your pipes where it belongs! When there's no demand for hot or cold water, such as during periods of low activity, an automatic shutoff valve opens up inside the PRV so that excess pressure doesn't build up in your pipes.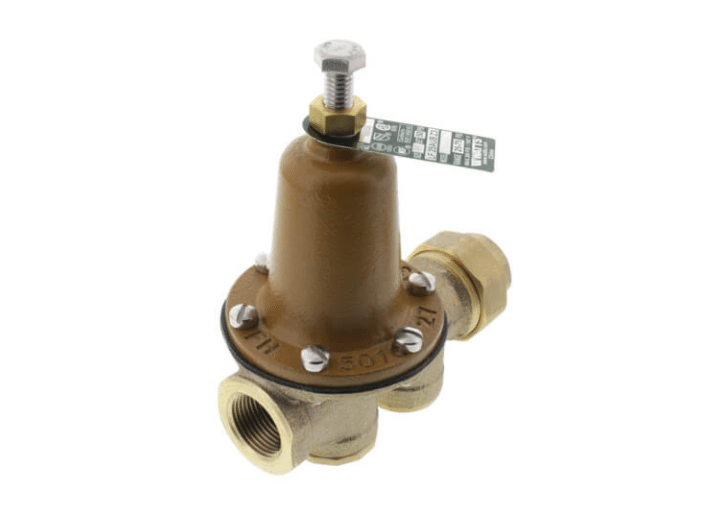 How does a PRV work?
A PRV has two ports: an inlet port, where incoming water enters; and an outlet port, where outgoing water flows out of your home through pipes or hoses. The PRV itself is a valve that opens and closes automatically depending on how much pressure there is inside its chamber at any given moment. When there's not much pressure inside this chamber–or if all of it has been released–you'll see a red lever pointing upward with some sort of gauge next to it, so you know when everything's working properly!
What causes high water pressure?
High water pressure is caused by the water company. They use pumps to force water through their pipes, which creates a higher pressure than normal. This can cause problems for homeowners, especially if they have older plumbing systems or live in an area with high elevation (like Denver).
What does too much water pressure do to your pipes?
In general, water pipes burst because of too much pressure on them. This happens when there are too many fixtures connected to one pipe or if the pipes are old and worn out (which makes them less able to withstand pressure). The PRV should be installed on your main supply line before it enters any fixtures such as sinks, showers, and toilets.
When you turn on a faucet, the flow of water is controlled by this valve. The PRV works by controlling how much water can flow to each fixture in the home. It does this by reducing the incoming flow rate of water at its connection point with your main supply line. This reduction allows for better control over how much pressure builds up within your pipes, preventing them from being damaged or bursting under too much force.
When should I replace my Pressure Reducing Valve?
A PRV should be replaced if it shows signs of wear or damage–such as rusting–and should never be tampered with manually by homeowners. Doing so could cause injury or property damage due to sudden changes in flow rate. Another clue you need your Pressure Reducing Valve replaced is when you hear a loud banging in the pipes when you turn on water sources or flush a toilet. Get these issues checked out before a failure results in significant water damage.
For assistance with your home plumbing systems, contact our licensed plumbers at Bell Plumbing, Heating, Cooling & Electrical. Call us today at 720-481-3284.