What does a sump pump do?
A sump pump is a device that is designed to remove water that has accumulated in a sump pit. A sump pit is a small hole or basin that is usually located in the basement or crawl space of a home. The sump pit is designed to collect water that has entered the home through drains or by natural water migration through the soil.
When the water in the sump pit reaches a certain level, the sump pump automatically turns on and pumps the water out of the pit and away from the home. The water is typically pumped to a storm drain or other appropriate location.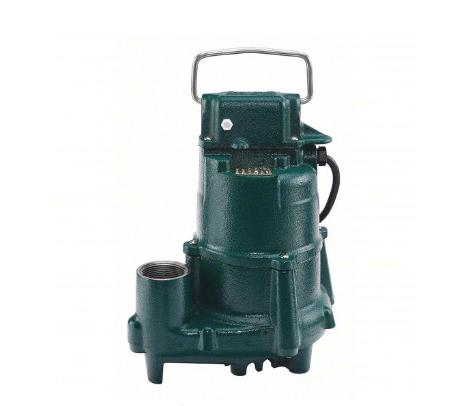 Why do you need a sump pump?
The primary reason is to prevent water damage to your home. If water is allowed to accumulate in your basement or crawl space, it can cause serious damage to your foundation, walls, floors, and personal belongings. Water can also lead to mold growth, which can be dangerous to your health.
A sump pump can help prevent these issues by removing water from your home before it has a chance to cause damage. It can also help protect your home from flooding during heavy rains or other weather events.
In addition to preventing water damage, a sump pump can also increase the value of your home. Many homebuyers look for homes that have sump pumps installed, as it is a sign that the homeowner has taken steps to protect the property from water damage.
How do you maintain a sump pump?
Without the proper maintenance, a sump pump may fail right when you need it. Simple preventative maintenance could save you the cost of cleaning up a flooded basement. Use the following tips to help keep your sump pump in good condition.
Test the pump every year before the "wet season" in early spring to make sure it will be functioning effectively when you need it. Test the pump by pouring a bucket of water slowly into the sump pump. If the pump doesn't turn on once the water level reaches a predetermined level or if it does not properly discharge the water, then the pump may be broken or clogged. Call a licensed plumber for help.
Clean the pump. Unplug the unit then remove the pump's lid (if it has one) and use a flashlight to check inside. Remove any dirt, sand, gravel, or other debris from the pump opening. If the incoming drainage lines are blocked, it becomes difficult for water to channel into the sump pit.
Check for worn parts. A sump pump's moving parts can wear out over time, preventing the pump from operating in the event of a flooded basement. The float switch is the most common part that fails on a sump pump. Many manufacturers recommend replacing the float every two years. Check for corrosion and clean the inlet screen, which is located at the base of the pump.
Install a battery backup. A battery backup will help make sure your pump doesn't fail, even in the event of a power outage. If you have battery backup installed, make sure you test the battery by unplugging the pump.
Inspect the water discharge area. Ensure water is being directed at least 20 feet away from your house and confirm the water is flowing and not clogging along the line.
Your sump pump will display some distinct characteristics if it needs to be repaired or replaced. Contact a plumber if you encounter any of these signs:
Aging Experts recommend that you replace an average-use unit every 7-10 years. If your pump runs frequently, its lifespan ranges from 5-7 years.
Odors If rotten, moldy smells are coming from your basement, your sump pump may be malfunctioning.
Rust An older pump may not have been made with rust-resistant materials. A pump with rust that can't be scrubbed away needs to be replaced or the rusted part needs to be repaired.
Noises Sump pumps shouldn't generate loud noises. If your pump is making unusual noises, like humming, clanging, or banging, it could be time for a replacement.
Water The most noticeable sign your sump pump needs repair or replacement is the presence of water in your basement. If there is water in your basement, the pump isn't doing its job.
Now that the weather is warming up, we'll experience snow melt coming from the high country that could raise the water table around your home. Late spring is a particularly important time to check and replace your sump pump.
If you are considering installing a sump pit or sump pump in your home, it is important to choose the right size and type for your specific needs. Contact the licensed plumbers at Bell Plumbing, Heating, Cooling & Electrical to assist you with your sump pump needs. Call us today!