Thermostat Replacements
Smart thermostats have been widely available for more than a decade and can be a wise upgrade for controlling your heating and cooling systems.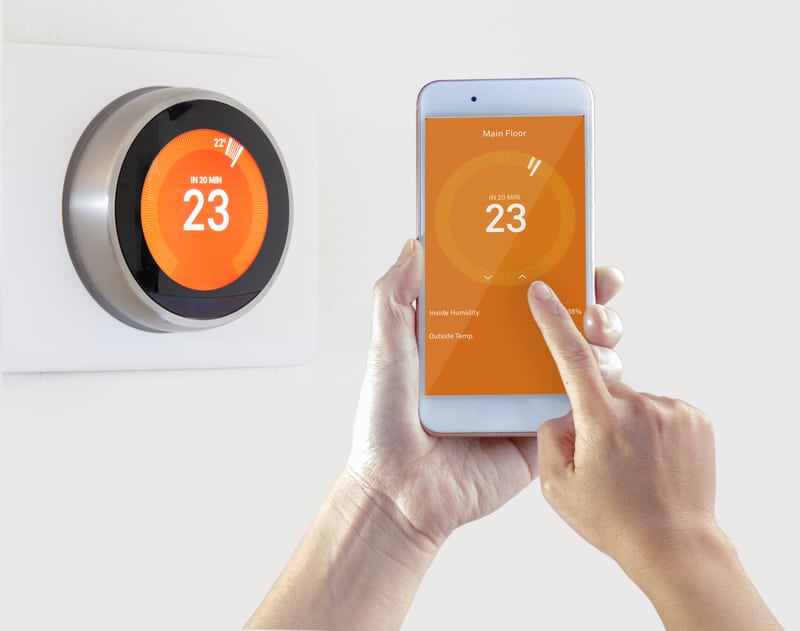 Why should you choose a Smart thermostat?
Saving Energy: Smart thermostats are designed to save energy by learning your daily routine and adjusting the temperature accordingly. Motion sensors or cell phone location signals can also trigger the thermostat to adjust temperatures to the away setting.
Cost-effective: Although smart thermostats are more expensive than traditional thermostats, they can save you money in the long run by reducing your energy bills. Data gathered by the Environmental Protection Agency shows smart thermostats that meet Energy Star criteria save users an average of 8% on their utility bills.
Convenient: Smart thermostats are easy to use and can be controlled from your phone or tablet. Because they are connected to the Internet, you can access and adjust your settings remotely. You can also set schedules and receive alerts when the outdoor temperature changes.
Eco-friendly: By reducing your energy consumption, smart thermostats are better for the environment.
Compatibility: thermostats are compatible with a wide range of HVAC systems, so you can easily install one in your home. They can even remind you to change your furnace filter, providing additional savings by allowing your system to run more efficiently.
Comfort: Some smart thermostats work with remote temperature sensors that allow you to get the right temperatures in the rooms you're using. If, for example, your main thermostat is on the first floor, but you spend most of your day in a second-floor home office, you can place a remote sensor in your office to adjust the temperature up or down, depending on the season.
We know that heat rises and there is a distinct difference in temperatures between our homes' north and south sides.
Overall, choosing a smart thermostat is a smart choice that can save you money, reduce your energy consumption, and make your life more convenient.
For help installing a smart thermostat, contact the heating and cooling experts at Bell Plumbing, Heating, Cooling & Electrical.
RECOMMENDED READING