Energy Saving Info and Tips
Clean, hot water is perhaps the most important health component in your home. When selecting a new water heater, choose a system that provides enough hot water for your family and is also energy efficient to save you money. Consider the different types of water heaters available and determine the right size and fuel source for your home.
Energy.gov statistics show that nearly 27 million households in the U.S. have a water heater that is more than 10 years old. An average water heater lasts about 10-15 years, and when it fails, it can leave you with a mess.
Plan ahead to determine the best water heater replacement to fit your family's needs. When buying a water heater, look at purchase cost plus installation, operating, and maintenance costs. To ensure you'll have enough hot water when you want to use it, calculate your household's peak-hour hot water demand to determine your water heater size.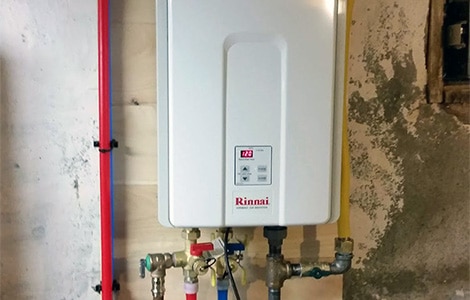 Tankless water heaters provide a constant supply of hot water and are eight to thirty percent more energy-efficient than storage water heaters. Depending on your water usage, you could save at least $100 per year.
Water Heater Maintenance
Regular water heater maintenance can extend the life of your water heater and minimize efficiency loss. Storage water heaters require a flush, pressure valve check, and anode rod replacement as often as every three to six months, depending on your water quality.
Water Heater Rebates in Denver!
Xcel Energy customers can save even more with water heater rebates on both natural gas and electric water heaters. A high or medium-draw standard tank water heater has a rebate of $50 while a tankless water heater includes a $100 rebate. Ask your Denver pumbing expert at Bell Plumbing, Heating, Cooling & Electrical if you qualify.
Recommended Reading: