What is An Electrical Panel?
The main service panel is like the switchboard for all the electricity in the home. It receives the incoming power from the utility company and distributes it to each of the circuits that supply the various lights, outlets, appliances, and other devices throughout the house.

Electrical panels are the housing for your home's circuit breakers. In the event of a power surge, short circuit, or circuit overload, the breakers are designed to "trip," which means they cut the electricity to that circuit. Circuit breakers are a vital safety feature designed to prevent electrical fires.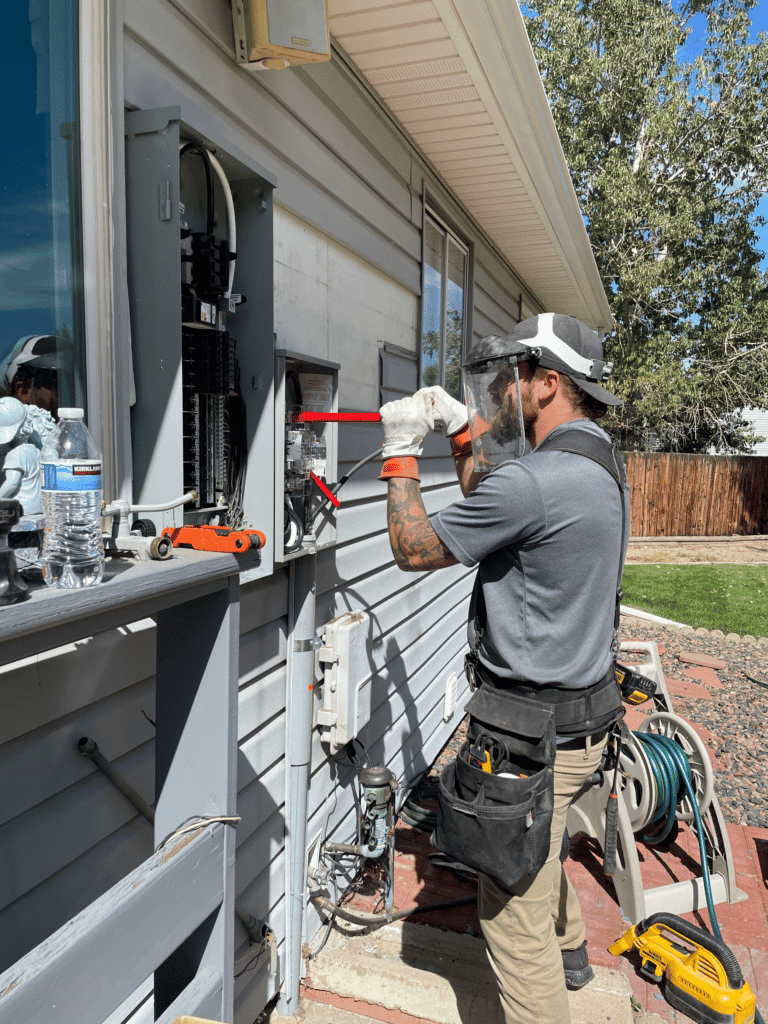 What Happens If Your Electrical Panel Malfunctions?
If a breaker fails to trip, the high amounts of electricity can melt the plastic coating of the wires and spark a fire. The entire electrical panel can also overheat, which can cause it to catch fire.
There have been a surprising number of electrical panel failures over the past few decades. In many cases, the panels work fine for years, giving homeowners the impression that nothing is wrong. In fact, most aren't aware of what type of electrical panel they have until they receive an inspection.
How Do I Know If My Electrical Panel is Safe?
The short answer is an electrical safety inspection. You might notice issues with your electricity that will trigger the safety alarm. Breakers that trip frequently, lights that flicker, a burning smell, sparking, or a warm electrical panel.
According to the Consumer Product Safety Commission, 1.4 million electrical panels have been recalled due to thermal burn and fire hazards, while others no longer pass the electrical safety code. In fact, many insurance companies will refuse to issue policies on homes that have certain types or models of circuit breakers (models such as Federal Pacific breakers, Zinsco, and Challenger). Federal Pacific panel breaker malfunctions are the cause of an estimated 2,800 fires each year. Just like the infamous polybutylene plumbing, some electrical panels have cost insurance companies so much money that they simply refuse to insure them.
What If I have a Federal Pacific panel breaker?
Electrical companies like Bell Plumbing, Heating, Cooling & Electrical recommend that homeowners replace any Federal Pacific panels with new, up-to-date circuit breakers. Federal Pacific Electric panels are most common in homes built between the mid-1950's and the late-1980's. Look for the name Stab-Loc (the brand name of the circuit breakers) with an orange & white label on the outside of the panel's door.

The common stance among home inspectors and home inspection certification organizations, like NACHI and ASHI, is that Federal Pacific panels need replacement. Remember, building codes have changed substantially since the 1970's and many older electrical panels simply do not meet modern standards. Even if you don't have an electrical panel on a product safety list, changes to your electrical usage might have rendered your panel inadequate.
Contact Bell Plumbing, Heating, Cooling & Electrical To Speak With A Denver Electrician Today!
If you are concerned about your electrical panels, please let us know how our licensed Denver electricians can help.

Bell has a full team of licensed electricians who can assist with electrical safety inspections, panel upgrades, outlet installation, generator transfer switches, car charging stations, surge protection, lighting installation, EV charging stations, circuits, and wiring. Contact Bell Plumbing, Heating, Cooling & Electrical for more information.