A heat pump works similar to an air conditioner, except that it can change the direction that it moves heat, so instead of removing heat from inside a home, it draws heat from outside and moves it into a home.
Some units can cut your energy use by half in the wintertime; they also provide better moisture control during the summer. Some households enjoy year-round comfort for a fourth of the cost of forced-air systems by using a heat pump.
Thinking of replacing your standard heating and cooling units with a heat pump? The team at Bell Plumbing, Heating, Cooling & Electrical can help. Our licensed HVAC contractors will guide you every step of the way, from selecting the right unit to ensuring safe installation.
Here are 4 things you should know about heat pumps before you have one installed: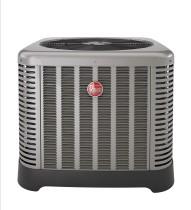 Heat pumps work as both air conditioners and heaters. The heat pump in your home can take over the job of your central AC and heater
Heat pumps are designed to use less energy. They are generally more expensive to purchase than forced air furnaces, however.

A heat pump might not be enough for winter Heat pumps can have difficulty with low temperatures and begin to lose their efficiency when the thermometer goes below freezing. (The actual point where efficiency is affected depends on the dew point.) For some homes, this will not make a large difference, but for others a heat pump will need backup heating when temperatures plummet.
You don't need ductwork Heat pumps can be installed as ductless mini splits: in fact, this is one of the most popular options. If you are looking to remodel your home, add on a new room, or simply wish to bypass using ductwork to increase your indoor air quality, installing a ductless mini split heat pump is a great option.
Make sure that a heat pump is the right choice for your home and consult with HVAC specialists at the beginning of the installation process. We can help you with any heat pump services in Denver, such as heat pump repairs, installations, and maintenance services too!
Call our team today and we can work with you to decide which system is best for you.