Electric Vehicles are rising in popularity
Do you have an electric vehicle, or are you currently considering one? If so, you are in good company. Battery-powered cars now make up the fastest-growing segment of the auto market. According to Car and Driver, EV registrations shot up 60% in the first three months of 2022. And with an electric car comes the need for charging stations.
Should you install an EV charger at home?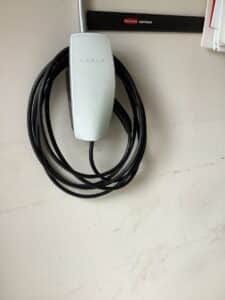 While there are a growing number of public charging stations across the state, some car owners would prefer to also have the option of charging their vehicle at home.
According to Kelley Blue Book, Tesla is currently offering the most popular electric car on the market. To charge at home, Tesla recommends working with an electrician to install a wall connector near your parking space for convenient and easy charging access. Bell licensed electricians have been trained to install Tesla charging equipment and adhere to strict quality, permitting, and inspection requirements.
No matter what type of electric car you own, Bell's licensed Denver electricians can assist you with an EV charging station at home.