Water Heater Lifespan
Even if your water heater is older, how do you really know when it's time for replacement, and how long can you wait?
A typical storage tank water heater can last for 10 to 15 years. If your water heater is over 10 years old, you may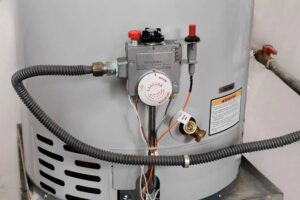 wonder if you should replace it before it fails, or milk it until it dies.
Are you noticing signs that replacement is eminent? Odd sounds, inconsistent or no hot water, discolored water, visible corrosion on the tank, water leaking form the tank. If so, replacement is recommended.
If the water heater is still working, there are several reasons to consider replacement.
When a water heater fails, there are several possible risks to your home. One is damage from a leaking tank.
Depending on where the water heater is located, leaking and pooling water could do some severe harm to floors, walls, furniture, and belongings.
If a water heater bursts, you could be looking at 50 gallons of water in your basement, laundry room, or garage.
Regular maintenance can help avoid catastrophic failure. If your water heater has had a recent check-up and tank clean, you may be able to keep your water heater running beyond its recommended lifespan
Contact Bell Plumbing, Heating, Cooling & Electrical at (720) 213-5923 for immediate water heater installation or repair services in the Metro Denver area.