Bell's affiliation with the Rheem Pro Partner program means we support CASA.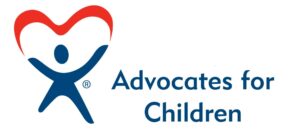 CASA represents Court Appointed Special Advocates. For over 35 years, Advocates for Children has helped to give a voice to abused and neglected children in Arapahoe, Douglas, Elbert, and Lincoln counties.
The Mission and Vision of CASA Advocates for Children
Mission: Improving the lives of children and youth who have experienced abuse, neglect, or other life challenges, by connecting them with volunteer advocates and activating community partnerships
Vision: All children dream, thrive and grow with a sense of belonging and empowerment to build a successful future
What began as a small 501c(3) nonprofit organization with one part-time employee has now grown into a thriving organization with a staff of over 15. The staff oversees the efforts of the roughly 300 active volunteers each year. These 300 volunteers serve over 800 children annually, contributing a total of more than 25,000 volunteer hours to the community.
The Rheem Pro Partner MVP program supports CASA through annual donations. Bell is proud to be a provider of Rheem heating and cooling equipment, with contributions going to the CASA Advocates for Children program. Learn more about CASA. https://adv4children.org/about/