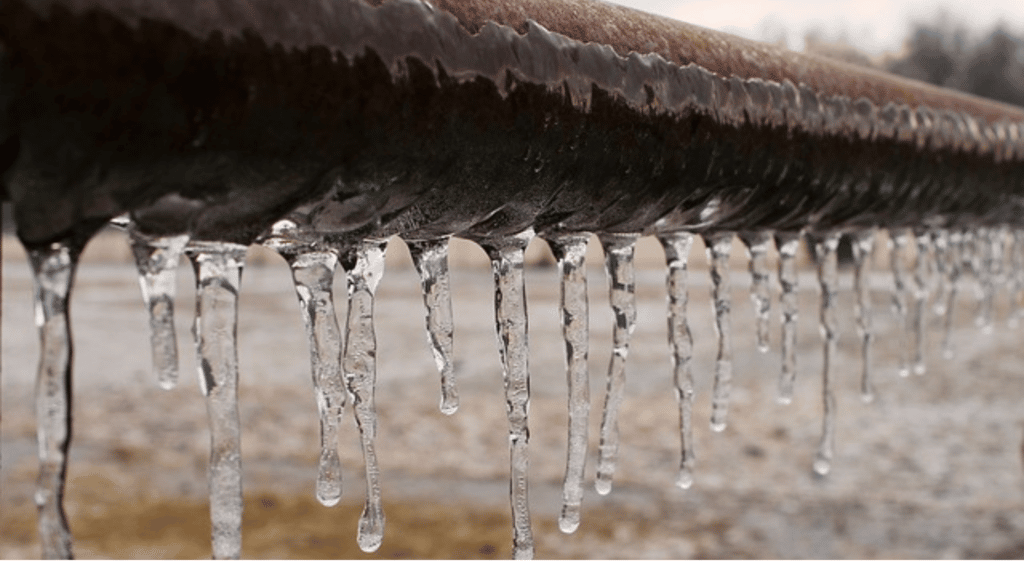 What You Can Do About Frozen Pipes?
The short answer to this is, "you can prevent them before you ever have to deal with them!"
But we do want to provide you with more information than just that. After all, frozen pipes are a very real problem, and threat, for our area and for your Denver plumbing system. Just a few days of temperatures at 30°F or below this winter can result in frozen, and subsequently burst, pipes in your home.
How To Avoid Frozen Pipes
With the latest weather report showing temperatures dropping below 0 this week, now is the time for preventative maintenance! So, what is it that you can do to prevent the problem?
Check & Drain Your Outdoor Plumbing
As soon as fall temps dip low enough that you won't be using your outdoor plumbing (i.e. your sprinkler system and hoses), go ahead and open your outdoor faucets, since they are the most prone to freezing. Also, turn off the water flow to these faucets, whether you use them for your sprinkler system or any other outdoor application.

Once you've let all the water drain from them, leave them open. You might even consider placing insulated caps on your faucet and hose openings as added protection. And speaking of those hoses, ensure you disconnect them, as well. Let them drain, and store them indoors if possible—or at least in a garage or storage shed where they won't be too exposed to colder temperatures.
Insulate Your Pipes
There are many pipes within your plumbing system that run throughout the home that can be vulnerable to freezing temperatures. Some of them, however, you will still need to use no matter what the temperature outside is. This means that they're attached to faucets you can't just drain and turn off water supply to for the season, like under-sink pipes, basement plumbing, or pipes that run through your crawlspace.

In orderly to adequately protect this portion of your plumbing during the colder months, it's a good idea to invest in some pipe insulating sleeves, which you can find at your local hardware store. This helps keep the temperature of the water in your pipes from dropping too low. If you'd rather go another route, you could use towels instead.
Keep Your Indoor Cabinets Open
Most homes don't have a lot of exposed plumbing in their bathrooms or kitchen area. This means most of the piping runs under sinks or behind walls—walls that lead outdoors. This makes this part of your plumbing sensitive to freezing. But leaving your cabinets open lets the warmth from your heater reach them, making them less likely to freeze.
Bonus Tip: Call An Experienced Denver Plumber!
Don't leave it to chance, call an experienced Denver plumber to your home to ensure your pipes won't freeze! When you call Bell, we'll send out a plumber to inspect your pipes, insulate any with the potential for freezing, and give you personalized advice on ways to keep your pipes warm and your water flowing!
Frequently Asked Questions About Frozen Pipes
Get peace of mind by calling Bell Plumbing and Heating, the company Denver metro area homeowners have been trusting for over 90 years!