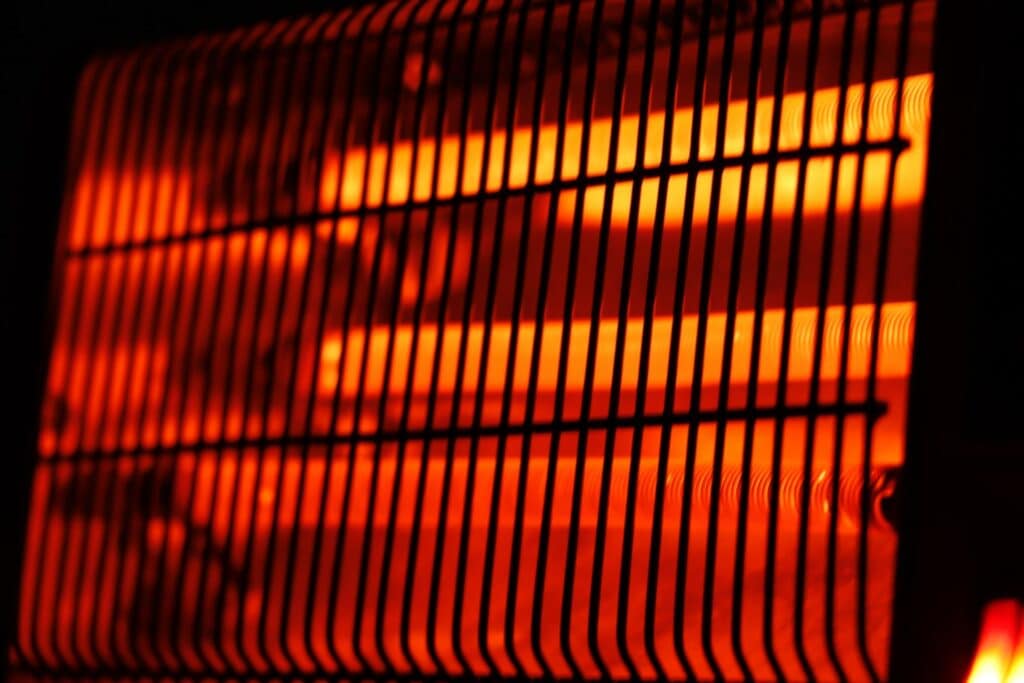 During the colder winter months, we often find ourselves wanting space heaters to warm up a smaller space rather than turning up the heat in the whole house. Maybe a north-facing bedroom gets a bit chillier than other rooms. Or a home office is tucked away for solitude, and a temperature change is helpful for those sitting stationary at a desk. But are these portable heaters causing more harm than good?
If you aren't managing the power load correctly, you could be at risk. Keep reading to learn what you need to know about space heaters, including how to make sure they're safe and that you're using the correct outlet to power them.
Of course if you have any questions or need help with your Denver heating, reach out to the HVAC experts at Bell Plumbing, Heating, Cooling & Electrical!
Types of Space Heaters
Space heaters serve as an efficient source of supplementary heating, especially in rooms that tend to be cooler than others. There are different types of space heaters designed for specific applications, including convection, radiant, and fan-forced heaters. Each type offers unique benefits such as cost-effective heating solutions for smaller spaces without the commitment.
Safety First: Common Space Heater Hazards
While space heaters offer warmth and comfort, not using them properly can lead to severe hazards. It's far too easy to overload your circuits, face an electrical problem with the heater itself, create fire hazards due to overheating, and risk carbon monoxide poisoning.
Space Heater Best Practices
To reduce the risks associated with space heaters, it is crucial to stick to specific safety precautions. Always follow the manufacturer's instructions for proper placement and clearance guidelines, regular maintenance and cleaning, and storing it properly during the off-season. Space heaters should also never be left unattended while heating your room.
It's also easy to complacent with your space heaters. For example, if your pipes freeze in your attic, it's tempting to leave a space heater there to thaw everything out. In reality, you're just leaving your home at risk to a fire hazard. However, when used properly, space heaters can warm up a room, save money, and offer more comfort to your day.
Why Dedicated Space Heater Outlets are Crucial
Installing dedicated outlets for space heaters is key to prevent overloading your existing circuits and mitigating the risk of electrical fires. Dedicated outlets should also optimize your heater's performance to provide a secure and uninterrupted power supply. Installing an outlet for your space heater is generally cost-effective and dramatically enhances its safety and efficiency.
Without a dedicated space heater outlet, you might notice that your space heater keeps tripping the breaker. If this is the case, be sure to correct the issue right away. You should never plug a space heater into a surge protector or an extension cord. And in an office space, never allow your computer to be plugged into the same outlet as your heater as it may result in a fried computer.
Choose the Right Space Heater for Your Home
There are several factors to consider when buying a space heater, including their safety features, the size of the space, and energy efficiency ratings. Because portable space heaters use a lot of power and can overload circuits, cause breakers to trip, and even start an electrical fire, it's wise not to exceed 1500 watts per outlet. Some heaters use that wattage on their own. Make sure you thoroughly understand the wattage of your heater, the manufacturer's instructions, and any included warnings.
Call Bell, Plumbing, Heating, Cooling, and Electrical to Install a Space Heater Outlet
If you plan to use a dedicated space heater in a particular room of your home (or office), it's wise to install a dedicated circuit like you have for other major appliances. A licensed electrician can install the additional circuit by connecting it to your current electrical system. You can then connect your heater to a dedicated outlet for safe and uninterrupted use.
Make sure your space heater is safe by calling the experts. For an electrical safety inspection or installation of a dedicated electrical outlet, contact our licensed Denver electricians at Bell Plumbing, Heating, Cooling & Electrical.