Fall is the time of year when we dream about warm blankets, hot cider, and a drive to the mountains to see the aspen trees turn gold. Before winter arrives in Denver, it's a great time to think about getting a furnace tune-up and to ready your system for cold weather ahead.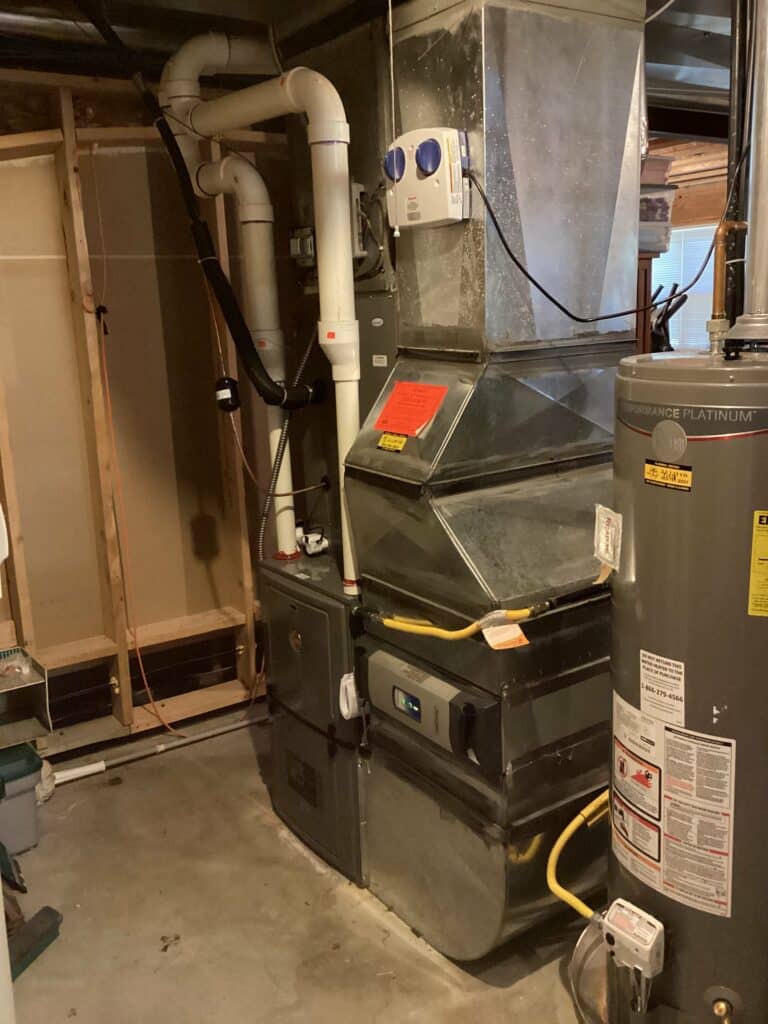 Learn more about furnace maintenance in Denver by reading below! If you have any questions or when it's time to schedule your service, don't hesitate to reach out to the Denver HVAC pros at Bell!
The Importance of Regular Furnace Maintenance in Denver
If you don't remember the last time you had a furnace checkup, it's probably past due. And if you haven't changed your air filters in a while, you could be breathing in dust, pollen, and other allergens.
Fall is also prime time for sneezing, coughing, allergies, headaches, itchy eyes, sore throat, and dryness. These are all things that could be minimized by properly working heating, ventilation, humidification, and air purification systems.
Furnaces, on average, last between 15 – 20 years. An annual furnace tune-up is the best way to ensure your equipment is clean, in working order, and lives a good, long life.
But what if you don't have an annual furnace check-up? How do you know when your furnace is in trouble? Here are a few warning signs that your furnace might need maintenance or even replacement.
Signs You Need Furnace Service
Switching on and off – furnace short cycling is a sign that your furnace is struggling. This constant wear and tear can cause parts to fail if left unattended.
Noisy operation – if you hear a loud bang, buzzing, or rattling noises coming from your furnace, it's calling out for help.
The thermostat doesn't respond – which might be a sign of a wiring issue, a tripped breaker, a blower problem, or even the thermostat itself.
Excess dust and dirt – if your system is unable to remove the dust from the air, it is likely spreading it through your home. Check your furnace filter to make sure it's clean. If that isn't the problem the furnace may be reaching the end of its life.
Rooms aren't heating evenly – first check to see if the air vents are closed or blocked by furniture. If your furnace is working properly, you might need to look at zoning systems.
Your energy bills are getting higher – check your current bills against those from a year or two ago. If it seems like your bills are significantly higher than that of previous winters, it's a sign that your furnace is working too hard and using too much energy.
Frequent repairs – if you are regularly spending money to fix your furnace, a replacement just might save you money in the long run.
Contact Bell Plumbing, Heating, Cooling & Electrical for Expert Heating Services in Denver
When it's time for a furnace (or boiler) tune-up, give Bell a ring! We've been providing Metro Denver with the highest-quality heating services since 1926. We'll help keep your equipment running well and saving energy!